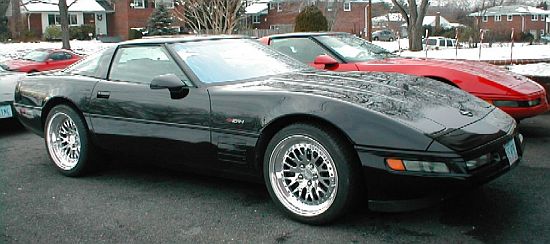 Ron Kreigh's 1993 ZR1
93 LPE ZR1 368, 536 FWHP
Headers, ported intake, injector housing, 63 MM TB, ported air horn
12:1 compression
Oliver billet rods, cosworth pistons, borla exh.
CCW 18" wheels, michelin pilot tires, BAER eradispeed rotors, braided brake lines, PFZ pads, GS calipers, DRM brake proportioning spring
Hurst shifter
car is getting a new ron davis radiator, fan switch, and some new hoses, etc.
Car currently has 21,600 miles (soon to get LOTS more, it's a driver!!)
Car has yet to be at the track, taking it to BG to make first trips down the drag strip and on the dyno.